Chauffeurs Get New Heathrow Facilities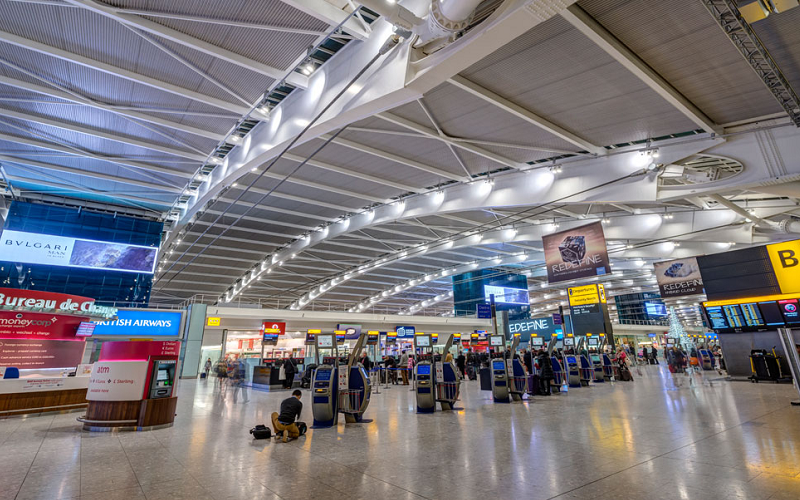 From next month, Private Hire Vehicles waiting to pick up Heathrow passengers will be offered parking in a dedicated, on-airport facility.
This new facility, operating initially on a trial basis, aims to prevent anti-social behaviour by Private Hire Vehicle drivers while they are in local roads waiting to be booked.
Private Hire Vehicles and Licenced Taxis operating on a pre-booked basis will pay per use of the Authorised Vehicle Area ("AVA"). Toilet and food facilities on site will allow Private Hire Vehicles to wait if they arrive early for a booking or until a booking is made.
Private Hire Vehicles will then proceed to the airport's short-stay car parking for pick-ups. Separately, Licensed Taxis will continue to use the Taxi feeder park where they can proceed to wait for passengers at Taxi ranks located in every terminal forecourt.
Heathrow has also been working with some Private Hire Operators to introduce geo-fencing in conjunction with the AVA, in order to ensure they only receive notifications for jobs at the airport if they are using the AVA.
Heathrow is working to improve how Private Hire Vehicle drivers serve passengers, including through a new code of conduct for Private Hire Operators and their drivers. The airport is working with local authorities, Transport for London, and the Metropolitan Police to enforce existing Heathrow Byelaws – including increased policing of forecourts and pick up of passengers.
Chris Joyce, Head of Surface Access at Heathrow said: "Heathrow is the UK's biggest airport and a major transport hub requiring the valuable services Licensed Taxis and Private Hire Vehicles offer our passengers. However, we also have responsibilities to our neighbours and find the reports of anti-social behaviour by Private Hire Vehicle drivers unacceptable. We are committed to being a better neighbour, and since being alerted by local residents, we have worked collaboratively with local authorities, residents, regulators, the London Assembly and the private hire industry to address this issue."
The new Authorised Vehicle Area for Private Hire Vehicles and Licensed Taxis operating on a pre-booked basis will be located on-airport, away from local roads.
Officials from Heathrow Airport will be attending and presenting information at the forthcoming LPHCA industry meeting on 2nd June in London. Members of the trade can register free-of-charge here.