The Many Misconceptions About SEO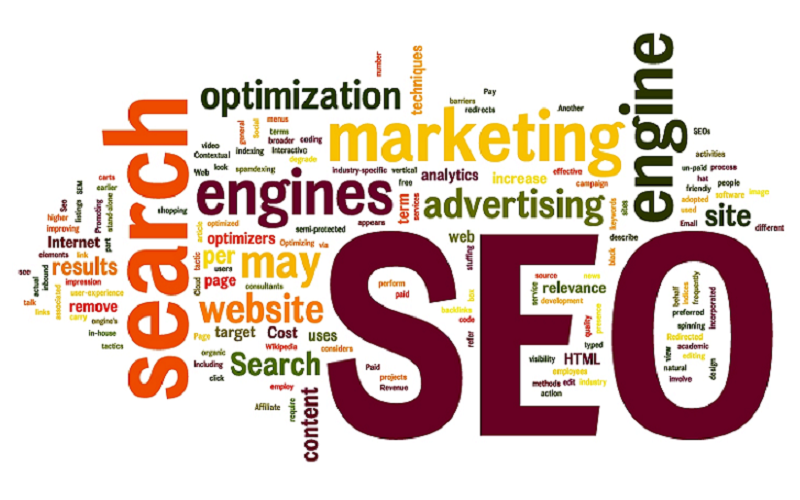 Everyone with a website wants to rank higher in Google searches. So site owners (or people they hire) try a lot of techniques to make their site optimized to what they feel Google is looking for as far as ranking one site above another. This practice of SEO (search engine optimization) can be helpful, or it can be a waste of time — as well as possibly having adverse results if done improperly. The following are a number of misconceptions that a lot of people hold regarding SEO.
Google doesn't change, as time passes by – this is one of the most common misconceptions I've seen. Google does change, as time passes by. A lot of times, SEO tactics which work for a certain timeframe, stop working at a given time. Lots of the things below are actually tactics which, at a given time, used to work, but not anymore.
You can easily rely on Google to get informed if a certain practice in SEO is still valid – the key word in here is "easily". Yes, Google can be a good source of information to decide if a certain practice is still valid. But it's not easy at all to do so, you need to use your best judgment and you have to have at least some idea on what are the trustworthy web sites to get information from. If you want to prove that black is white using Google, generally you can. There are a lot of gray areas in SEO, things which are unclear. If you look quickly and don't know who to trust, you might get to some invalid conclusions based on a quick research.
Commenting on blogs for links is a good solution. True, at some point, it used to be like this. Not anymore, and not for quite a long time now. You can still comment on blogs if all you're after is some brand exposure, if you want to get known in your niche, if you want to add value to the discussions and can bring value to the table. But don't just post comments on blogs to get links, it doesn't work like this anymore.
Web directories submissions – for a while, they were the El Dorado of link building. Everybody was doing it, all it took was some time to fill in forms, or an external freelancer to do so for you, or even a piece of software to help you with the submissions. You can still add your web site on business directories, which are different from web directories in the sense that they ask for much more data, and generally bring some other value than the link itself. Also, there are some top web directories which you might want to consider to add your web site to. Just make sure that you work on a small, selected list of directories, as opposed to a very large one.
Posting on forums for links – if you post on forums for traffic, for brand exposure, to get insights on your business, to connect with others, keep doing so. If you only look for forums which allow you to add links, and only post on forums for the sole purpose of getting links, you should stop this practice, as it doesn't bring too much value, and search engines might consider your practices as spammy.
It's okay to get lots of links fast. This is called "link velocity", and you should avoid doing link building only from time to time, and when you do, get a lot of links at once. It is much better to get link slowly, at a steady pace, which will likely not bring any spam signals. If you've hired an SEO firm to do your work, make sure they believe in an approach that involves a steady link velocity — generating not too many, and not too few links, in a given period of time. MadBeeTech Web Hosting at http://seo.madbeetech.com, which offers a few SEO plans follows this approach.
It helps to spam on social networks for links. Google can't see quite a lot of the content which is posted on Facebook. Twitter is more open to Google's crawling, but even it has its limitations. Google Plus, the social network owned by Google, doesn't have that many visitors. As you can see, Google doesn't have much access to some social networks, so it's relatively difficult for it to rank web sites based on social media presence. That being said, there is an almost certainty that Google uses some indices to rank web sites better based on social networks presence, it's just that it's not as important as most people tend to think.
Links don't matter anymore. There are a lot of new signals which Google now processes, but links tend to be, still, the most important factor in deciding whether a web site ranks on the first page of results for a query or not. The number of criteria Google is using increases at a steady pace, but, still, links are the most important criteria.
Use meta keywords. Both Google and Bing, the most important search engines, long asserted that they don't value meta keywords anymore. Bing actually might use the tag to trigger some spam signals to your web site. Sure, at some point in time the tags were used by pages to determine what a specific page is about. People abused the tag so much, that as some point it became irrelevant. See this mattcutts.com article for more.
Keyword stuffing. This method implies putting keywords pretty much everywhere: in H1 tags, URL, title, meta title, meta description, body text, ALT text for images, image URLs. As you might imagine, this method is likely to bring up some anti-SPAM triggers on Google. I would advise against using and abusing this method.
Optimal word count in articles. An article should be as long as it's necessary. For certain topics, you might need more words (and you should also structure that content in sub-sections), for others even a small paragraph will do. There is no magic answer to the question. Make the content good for the users, no matter the length of the article.
Resources
Travelling the UK Business Class
Work Life Play
A Clear Haze