The Science of Raising Resilient Kids: Strategies That Work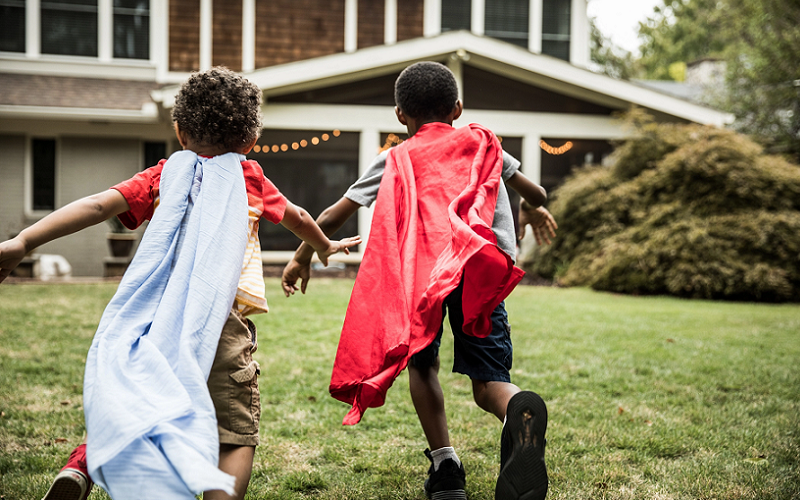 Raising kids who are resilient and able to bounce back from adversity is an important goal for parents, but it's not always clear how to go about it. Fortunately, there is a growing body of scientific research on resilience that can help parents understand what it is, why it's important, and how to foster it in their children. Here we explore some of the most effective strategies for raising resilient kids, backed up by the latest research.
What Is Resilience?
Resilience is the ability to adapt and recover from adversity and stressful experiences, such as loss, trauma, or failure. It is a skill that enables individuals to maintain their mental and emotional well-being, while facing life's challenges and setbacks.
Resilience is not a fixed trait or an innate characteristic that some people are born with, and others are not. Rather, it is a dynamic and flexible process that can be developed and strengthened over time through various strategies and experiences.
There are several factors that contribute to resilience, including genetics, environment, and experiences. Some individuals may have a natural tendency towards resilience due to their genetic makeup, while others may develop resilience as a result of their upbringing, relationships, or life experiences.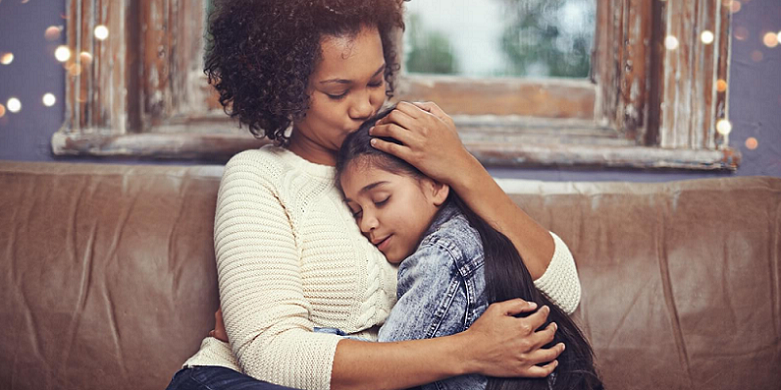 Research has identified several characteristics and behaviors that are commonly associated with resilience.
Positive mindset: Resilient individuals tend to have a positive outlook on life and believe in their ability to overcome challenges.
Self-awareness: Resilient individuals are aware of their emotions and thoughts, and they are able to regulate their responses to stress and adversity.
Adaptability: Resilient individuals are flexible and adaptable, able to adjust their approach when faced with changing circumstances.
Social support: Resilient individuals have strong relationships with family, friends, or other supportive communities, which can provide a sense of belonging, validation, and security.
Problem-solving skills: Resilient individuals are effective problem-solvers who are able to identify and implement solutions to challenges.
Note that resilience is not the same as being immune to stress or never experiencing negative emotions. Instead, resilient individuals are able to recognize and manage these emotions, and to use them as a source of motivation and growth.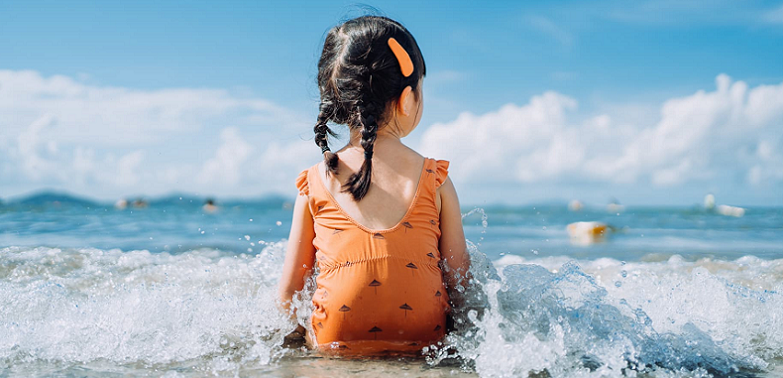 Strategies for Raising Resilient Kids
Raising resilient kids is a key goal for many parents, but it can be challenging to know where to start. Fortunately, there are several evidence-based strategies that parents can use to help their children develop resilience. By implementing these strategies, parents can help their children develop the skills they need to become resilient and confident individuals. Remember that building resilience takes time and effort, but the benefits can be life-changing.
Teach Kids to Reframe Negative Thoughts
One of the most effective ways to promote resilience in kids is to teach them to reframe negative thoughts into more positive ones. For example, instead of thinking "I can't do this," encourage your child to think "I'm not good at this yet, but I can keep practicing and get better."
Encourage a Growth Mindset
A growth mindset is the belief that abilities and intelligence can be developed over time through hard work and dedication. Encouraging a growth mindset in kids can help them approach challenges as opportunities for growth and learning, rather than as fixed limitations.
Foster Strong Relationships
Having strong, supportive relationships with family, friends, or other adults can provide kids with a sense of safety, validation, and belonging, which can promote resilience.
Promote Self-Care and Healthy Coping Mechanisms
Encouraging kids to take care of their physical and mental health can help them build resilience. This can include things like getting enough sleep, eating a healthy diet, engaging in physical activity, practicing mindfulness or meditation, and seeking help from a trusted adult when needed.
Help Kids Develop Problem-Solving Skills
Teaching kids effective problem-solving skills can help them approach challenges with confidence and creativity. Encourage your child to break down problems into smaller, more manageable parts and to consider multiple solutions before choosing a course of action.
Foster Independence While Still Providing Support
Resilient kids are able to take on challenges and solve problems on their own, but they also know when to ask for help. Give kids the autonomy to make decisions and take risks, while still providing a supportive safety net.
Model Resilience
Children often learn by example, so it's important for parents to model resilience themselves. This can mean sharing stories of how you've overcome challenges, practicing self-care and healthy coping strategies, and approaching problems with a growth mindset.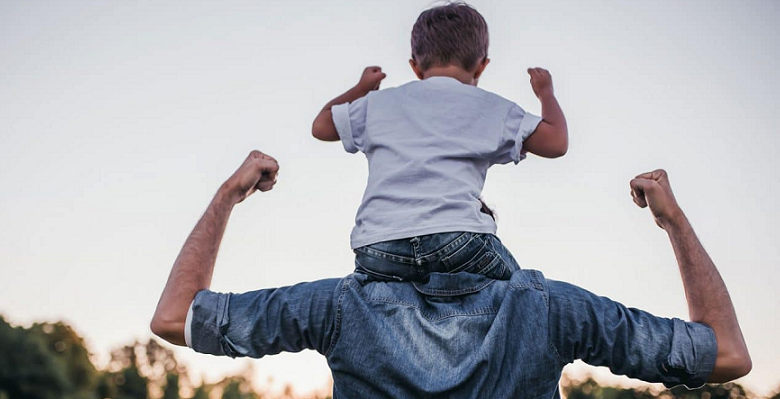 Addressing Common Challenges of Raising Resilient Kids
Raising resilient kids can be a rewarding and fulfilling experience, but it is not without its challenges. By addressing these common challenges and implementing resilience-building strategies, parents can help their kids develop the skills they need to thrive in the face of adversity.
Remember that building resilience is a dynamic and ongoing process, and that every child is unique in their needs and strengths. With patience, persistence, and support, parents can help their kids become resilient and confident individuals who are able to face life's challenges with resilience and grace.
Dealing With Setbacks and Failures
One of the most important skills for building resilience is learning how to bounce back from setbacks and failures. However, it can be challenging for kids to cope with disappointment or failure, especially if they are used to achieving success easily.
To address this challenge, help kids develop a growth mindset, so they understand that setbacks are a natural part of the learning process. Encourage your child to focus on the effort they put in rather than the outcome, and to see failure as an opportunity to learn and grow.
Managing Stress and Anxiety
Stress and anxiety can interfere with a child's ability to develop resilience. To help kids manage stress, provide them with tools and strategies for relaxation and stress relief. This can include things like mindfulness or breathing exercises, physical activity, or spending time in nature. It's also important to model healthy coping mechanisms yourself, such as taking breaks, prioritizing self-care, and seeking support when needed.
Fostering Independence
One of the key aspects of building resilience is developing the ability to solve problems and make decisions independently. However, it can be challenging to find the right balance between providing support and allowing kids to take risks and make mistakes.
To address this challenge, provide your child with age-appropriate responsibilities and opportunities to make decisions, and be available to offer guidance and support when needed. Encourage your child to take on challenges, but also be ready to provide support and guidance when things get difficult.
Nurturing Positive Relationships
Strong relationships with family, friends, and other supportive adults are a key factor in building resilience. However, it can be challenging to help kids navigate social relationships, especially if they are experiencing conflict or bullying. To address this challenge, encourage your child to communicate openly with you and other trusted adults about their relationships, and provide guidance and support when needed. Model healthy communication and relationship-building skills yourself, and encourage your child to be kind, empathetic, and inclusive towards others.
Staying Consistent
Building resilience is a long-term process that requires consistent effort and practice. It can be challenging to stay consistent with resilience-building strategies over time, especially if other priorities or demands arise. To address this challenge, prioritize resilience-building as an ongoing process, rather than a one-time task. Set small, achievable goals and celebrate progress along the way. Find ways to integrate resilience-building strategies into your daily routine, such as through family activities, bedtime routines, or mealtime conversations.