Baby Skin vs. Adult Skin: Why is it So Different?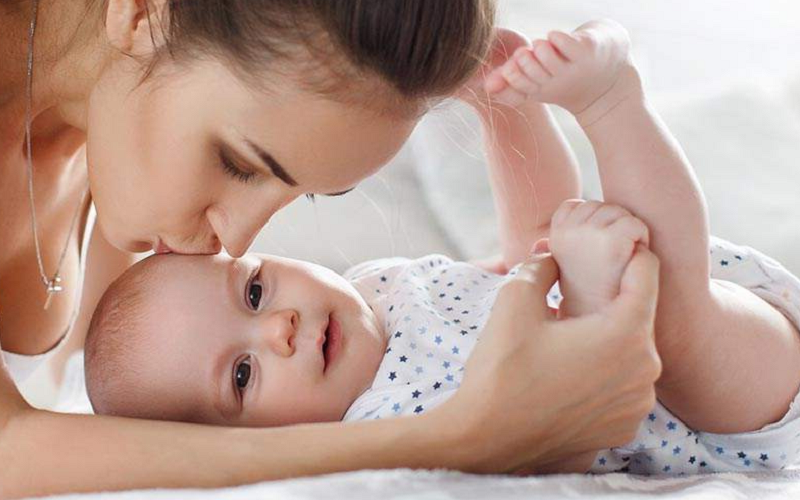 From the moment we're born, our skin begins a lifelong journey of transformation. It's no secret that a baby's skin feels softer, more delicate, and often carries that irresistible "baby" scent. But why is it that baby skin seems to be worlds apart from adult skin in terms of texture, sensitivity, and appearance? Is it just the passing of time, or are there more intricate physiological differences at play?
Introduction to Baby Skin vs. Adult Skin
Skin is our body's largest organ, playing a pivotal role in protection, sensation, and thermoregulation. Yet, if you've ever touched a baby's cheek and then your own, you've likely noticed a vast difference. The soft, smooth surface of an infant's skin is starkly distinct from the tougher, weathered texture of an adult's. This isn't merely a perception; it's a profound biological variance developed through years of adaptation and maturation.
Brief Overview of Baby Skin vs. Adult Skin
Baby skin and adult skin differ in multiple dimensions. From structure and thickness to moisture levels and sensitivity, the disparities are striking and rooted in the skin's developmental stages. These differences are not just superficial; they have deeper implications for skincare routines and protection measures.
Importance of Understanding the Differences
Knowledge of these skin differences is crucial, especially for parents and caregivers. Recognizing the unique needs of baby skin can guide suitable care practices, preventing potential issues. For adults, understanding these changes can also illuminate the evolving needs of our skin, allowing for better, personalized skincare decisions as we age. By comparing and contrasting the characteristics of baby and adult skin, we can ensure optimal skin health at every stage of life.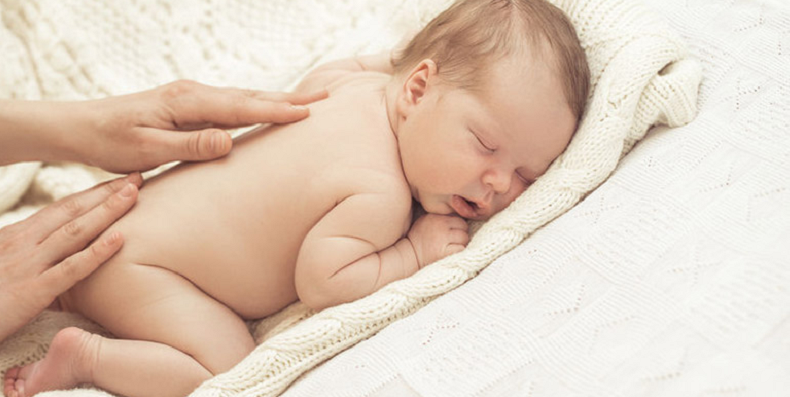 Baby Skin Characteristics
The sheer softness and delicate nature of baby skin is something many of us admire, often sparking memories of a newborn's first touch or the comforting embrace of a young child. Yet, beneath this tenderness lies a complex set of features that make baby skin unique.
Structure and Thickness
At the foundation of skin's unique texture and appearance lies its structure. When we think of baby skin, words like "thin" and "fragile" often come to mind – and with good reason.
Delicate and Thin Epidermis
Baby skin is notably thinner than adult skin, especially during the first few months of life. The epidermis, the outermost layer of skin, is not as well-developed in infants. This makes their skin semi-translucent, often revealing underlying blood vessels, which can give them that rosy appearance.
Developing Collagen and Elastic Fibers
While babies have an abundance of collagen—the protein responsible for skin's elasticity—it's still in the development phase. This means that although their skin is plump and smooth, it doesn't yet have the resilience and firmness of adult skin. The elastic fibers, responsible for skin's ability to stretch and return to its original state, are also still maturing [1].
Moisture Levels
Hydration is a cornerstone of healthy skin. But baby skin, with its unique composition, has distinct moisture needs and tendencies.
Higher Water Content
Baby skin retains more water than adult skin, making it appear plump and hydrated. This is why babies often have that "dewy" look. However, this high water content also means that their skin can lose moisture more quickly, leading to potential dryness.
More Prone to Dryness
Due to its thinness and higher water content, baby skin is more vulnerable to dehydration. Factors like dry air, rough clothing, and certain bath products can strip the skin of its natural moisture, necessitating gentle care and frequent moisturization.
Sebaceous (Oil) Glands
The oil-producing glands, or sebaceous glands, play a role in skin's natural barrier and hydration. In babies, these glands are in the early stages of functionality.
Underdeveloped at Birth
At birth, a baby's sebaceous glands are not fully functional. While they do produce some oil, it's not at the level seen in older children and adults. This can contribute to the unique texture of baby skin and its need for external moisturization.
Variation Through Childhood
As babies grow, the activity of their sebaceous glands changes. Around the toddler years, these glands become more active, leading to variations in skin oiliness and potential issues like cradle cap.
Sensitivity
One of the most defining features of baby skin is its sensitivity. This heightened sensitivity is both a blessing and a challenge.
More Susceptible to Irritants
The thinness of baby skin means it's less equipped to fend off external irritants. Whether it's a new laundry detergent, synthetic fabric, or even certain baby products, their skin can react more intensely, leading to rashes or irritations.
Fragile Barrier Function
The skin barrier's primary role is to protect the body from potential threats, like bacteria and allergens. In babies, this barrier is still strengthening, which can make them more susceptible to skin conditions like eczema or external irritants [2].
Adult Skin Characteristics
Transitioning from the soft, tender realm of baby skin, adult skin presents a story of endurance, maturity, and adaptation. As we grow older, our skin undergoes significant transformations, bearing witness to our life's experiences, challenges, and joys. Adult skin, having been exposed to the elements and having had more time to mature and adapt, showcases a set of features distinct from its infant counterpart.
Structure and Thickness
The foundational layers of our skin evolve considerably as we mature, yielding a robust structure that's equipped to withstand daily wear and tear.
Thicker Epidermis
Over time, our skin's outermost layer, the epidermis, thickens. This is a result of increased cell production and turnover. A thicker epidermis provides better protection against external aggressors, such as UV rays, pollutants, and physical injuries, although it may lack the soft translucence of baby skin.
Mature Collagen and Elastic Fibers
By adulthood, the collagen and elastic fibers in our skin have matured. While we still have abundant collagen in our younger adult years, its production gradually decreases as we age. These mature fibers grant our skin its firmness and elasticity. However, with time and external factors like sun exposure, they can degrade, leading to signs of aging like wrinkles and sagging.
Moisture Levels
The hydration story of adult skin is a tale of balance, influenced by internal factors, external conditions, and skincare habits.
Decreased Water Content
Adult skin doesn't retain as much water as baby skin. This reduced water content can make our skin more prone to fine lines and a lackluster appearance, emphasizing the importance of regular moisturization [3].
Different Hydration Needs
Due to various factors like diet, environment, and hormonal fluctuations, adults may experience periods of oily skin, dry patches, or even a combination of both. Recognizing and addressing these unique hydration needs becomes crucial in maintaining skin health.
Sebaceous (Oil) Glands
The evolution of the sebaceous glands as we age plays a central role in the texture and health of our skin.
Fully Developed
In adults, the sebaceous glands are fully functional, producing oils that help maintain skin moisture and act as a protective barrier. However, this also means adults can experience challenges like excessive oiliness or acne, especially in their younger years or during hormonal changes.
Variation Based on Age and Hormones
Throughout adulthood, the activity of sebaceous glands varies. Factors like menstrual cycles, pregnancy, and menopause can influence oil production. Additionally, as we age, these glands tend to produce less oil, leading to drier skin in our senior years.
Sensitivity
Though more resilient than baby skin, adult skin isn't devoid of sensitivities. Its reactions, however, are influenced by a combination of intrinsic and extrinsic factors.
Increased Resistance to External Factors
The thicker epidermis and robust barrier function of adult skin allow it to resist external irritants better than baby skin. This doesn't mean it's immune—prolonged exposure to harsh elements can still lead to reactions, but the skin is generally more resilient.
Established Barrier Function
With a fully formed and functional skin barrier, adults benefit from enhanced protection against environmental threats. However, factors like poor skincare habits, excessive sun exposure, or certain medical conditions can compromise this barrier, leading to increased sensitivity or skin conditions.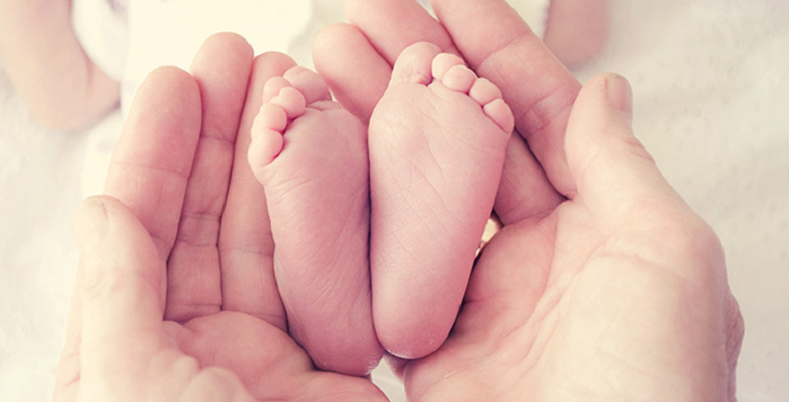 Baby and Adult Skin Key Differences Summarized
In the intricate landscape of skin, every phase of life presents its own set of characteristics and challenges. From the delicate touch of a newborn to the seasoned resilience of an adult, our skin's evolution is a testament to the dynamic interplay of biology and environment.
Vulnerability to External Factors
The journey from infancy to adulthood brings about substantial shifts in how our skin interacts with the world around us.
Baby Skin
Owing to its thin epidermis and underdeveloped barrier function, baby skin is especially vulnerable to external aggressors. This sensitivity can manifest in reactions to new products, environmental irritants, and even the friction from clothing or diapers [4].
Adult Skin
With its thicker epidermis and matured barrier function, adult skin offers better protection against external threats. However, years of exposure to the sun, pollution, and lifestyle factors can compromise this resilience, making proper skincare and protection vital.
Hydration Needs and Oil Production
Hydration and oil production are crucial components of skin health, and their dynamics differ starkly between babies and adults.
Baby Skin
Boasting a higher water content, baby skin has a natural plumpness and glow. However, this also means it can lose moisture quickly, necessitating regular hydration. Its sebaceous glands, still in the maturing phase, produce limited oil, further emphasizing the need for external moisturization.
Adult Skin
Adult skin's reduced water retention makes consistent moisturization crucial. The fully functional sebaceous glands can, at times, produce excess oil, especially influenced by hormonal fluctuations or environmental factors. This dynamic balance makes understanding individual skin types and their needs paramount.
Sensitivity and Irritation Responses
The skin's reaction to irritants or potential allergens is a clear indicator of its inherent sensitivities, which vary between babies and adults.
Baby Skin
The combination of a thin epidermis and a still-developing barrier function means baby skin is more prone to irritations. Whether it's a new laundry detergent, certain fabrics, or even specific baby care products, their skin might respond with rashes or redness.
Adult Skin
While adult skin generally showcases increased resistance to irritants, it's not impervious. Factors like accumulated sun damage, compromised skin barriers, or specific medical conditions can heighten sensitivity. However, in general, adult skin has a more robust response mechanism to minor irritants compared to baby skin.
Baby and Adult Skincare Implications
Navigating the myriad intricacies of baby and adult skin is more than just a journey of understanding; it's an essential roadmap to effective skincare. Recognizing the differences between baby and adult skin is not merely academic; it has practical implications that can guide our skincare choices, routines, and habits.
Skincare for Baby Skin
The gentle nature of baby skin calls for an equally tender approach, emphasizing safety, hydration, and protection.
Gentle Products
Given their skin's heightened sensitivity, babies benefit from products free from harsh chemicals, fragrances, and dyes. Look for formulations specifically crafted for infants, bearing in mind that 'natural' doesn't always equate to 'safe.' Always perform patch tests when introducing new products.
Regular Moisturization
To combat the quick moisture loss typical of baby skin, regular application of hypoallergenic, pediatrician-approved moisturizers can help maintain that soft, hydrated feel.
Protection from the Elements
Baby skin is especially susceptible to the sun's UV rays. Keeping infants shaded, using protective clothing, and applying baby-safe sunscreens can guard against potential sun damage [5].
Avoiding Over-bathing
While it's tempting to bathe babies frequently, over-bathing can strip their skin of essential natural oils. Using lukewarm water and mild soaps can help retain their skin's natural balance.
Skincare for Adult Skin
As we step into the realm of adult skincare, the focus shifts towards maintenance, prevention, and addressing specific concerns.
Routine Cleansing
With increased oil production and exposure to pollutants, adults need regular cleansing to keep pores clear and skin refreshed. Gentle cleansers that don't strip the skin's natural moisture barrier are ideal.
Sun Protection
Years of sun exposure can accelerate skin aging and increase the risk of skin-related issues. Using broad-spectrum sunscreens, wearing protective clothing, and seeking shade can mitigate these risks.
Targeted Treatments
Adult skin may face challenges like acne, pigmentation, or signs of aging. Investing in targeted treatments, whether serums, exfoliants, or professional procedures, can address these concerns. It's vital to introduce new products gradually and observe how the skin reacts.
Regular Moisturization and Hydration
Even with oilier skin types, hydration remains essential. Water-based moisturizers or those tailored to specific skin concerns can help maintain a youthful, healthy glow.
Universal Skincare Practices
Regardless of age, some skincare principles are universally beneficial, underscoring the importance of a holistic approach.
Stay Hydrated Internally
Drinking adequate water supports skin health from the inside out, promoting a hydrated, plump appearance.
Diet and Nutrition
A balanced diet rich in vitamins, antioxidants, and essential fatty acids can boost skin health and combat signs of aging.
Regular Skin Checks
Regular self-examinations and dermatologist visits can help in early detection of any skin abnormalities or concerns.
References

[1] Change in skin properties over the first 10 years of life
[2] Difference between baby and adult skin
[3] How Does Infant Skin Differ from Adult Skin?
[4] 5 Differences Between Adult and Baby Skin
[5] Infant and adult skin: similarities and differences.