Kudzu Root Extract and Its Potential Role in Reducing Alcohol Cravings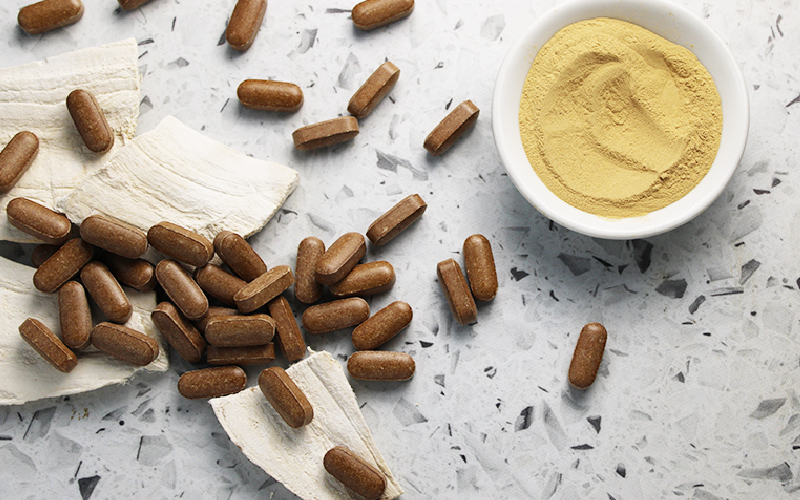 The journey to curbing alcohol cravings is an often intricate dance between biology, behavior, and external influences. But what if nature, in its abundant wisdom, offered us a potential remedy rooted in ancient traditions? Enter Kudzu Root — a climbing vine native to Asia and a staple in traditional Chinese medicine. Over the years, this unassuming plant has emerged from the annals of age-old remedies to the limelight of scientific exploration, all due to its purported ability to temper the call of alcohol.
Introduction to Alcohol Cravings and Kudzu Root
In modern society, where quick fixes are the order of the day, the allure of alcohol as an escape is strong. Yet, the adverse effects of excessive drinking are all too evident. From personal health to strained relationships, alcohol cravings and dependencies can leave lasting impacts. But amidst this backdrop, there's a glimmer of hope in the form of a natural remedy, one rooted deeply in ancient wisdom. The Kudzu Root, often mentioned in hushed tones among alternative medicine practitioners, is now becoming a topic of vibrant discussion and research.
Brief Overview of Alcohol Cravings and Its Impact on Health
Alcohol cravings don't simply denote a passing desire for a drink. For many, it's an overwhelming urge, almost an internal tug-of-war, where the mind and body seem to be at odds. These cravings are particularly prevalent among individuals with alcohol use disorders, leading to a vicious cycle of excessive drinking and its associated health consequences. The ramifications extend beyond liver disease. It touches upon cardiovascular health, mental well-being, and even the social fabric of one's life, impacting relationships and work-life balance.
Introduction to Kudzu Root as a Traditional Remedy
Long before it made its way into contemporary conversations, Kudzu Root had cemented its place in traditional Chinese medicine. Known as "Ge Gen" in Mandarin, this root was believed to possess a myriad of healing properties. From treating fevers and headaches to its role in addressing digestive issues, Kudzu Root was a prized possession in ancient herbal formulations.
Interestingly, one of its lesser-known roles in traditional settings was as an antidote for excessive alcohol consumption. And it's this very aspect that has rekindled interest in the modern world, steering us towards understanding its potential in the battle against alcohol cravings.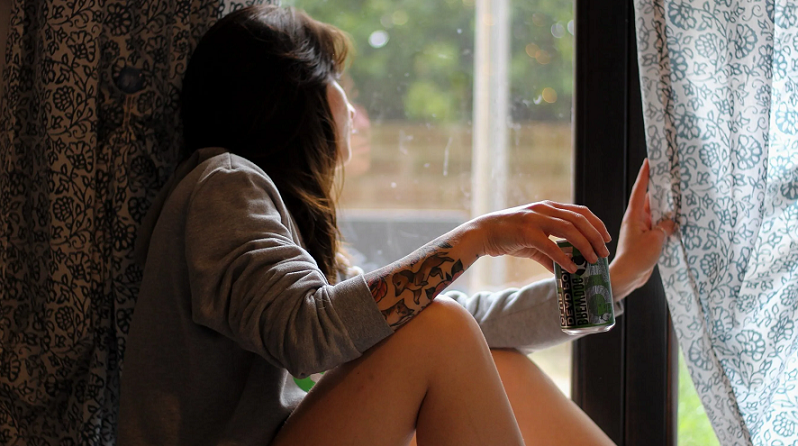 Historical Context of Kudzu Root
As we peel back the layers of time, it becomes evident that certain plants have played pivotal roles in shaping human health and wellness. Among these, the Kudzu Root stands out not just for its medicinal virtues but also for its intriguing relationship with cultures and societies.
Kudzu Root in Traditional Chinese Medicine
The foundations of Traditional Chinese Medicine (TCM) are built upon a profound understanding of nature's balance. Here, health isn't just the absence of illness; it's the harmonious interplay of the body's energies. Within this paradigm, Kudzu Root, or "Ge Gen", found its esteemed place. TCM practitioners believed that Kudzu had the power to release the muscles and nourish the body's fluids. It was often prescribed to combat ailments like fever, thirst, and tightness in the neck and shoulders.
Yet, its most intriguing use was possibly in the realm of alcohol-related ailments. Ancient texts and practices hint at Kudzu being utilized to sober up individuals and mitigate the adverse effects of excessive drinking. It wasn't just a reactionary measure; it was also a preventive one, aiming to reduce the appeal of alcohol in the first place.
Early Observations of Its Impact on Alcohol Consumption
The legacy of Kudzu extends beyond the Chinese borders. As its reputation as a potent medicinal plant grew, so did the tales of its ability to combat the allure of alcohol. There are folklore stories from various Asian communities that speak of villages turning to Kudzu preparations during local festivities. The intent? To ensure that celebrations didn't tip over into drunken chaos.
Such anecdotal observations, while lacking in the rigorous scientific methodology of today, provide a fascinating glimpse into the potential of Kudzu. They set the stage for the contemporary exploration of this plant, marrying ancient wisdom with modern science [1].
Understanding Kudzu Root Extract
As we delve deeper into the botanical intricacies of the Kudzu Root, it becomes abundantly clear that nature is an alchemist of unparalleled prowess. Each plant, each root, and every leaf houses a cocktail of compounds that interact with the human body in myriad ways. With Kudzu, the story is no different.
Key Components and Active Ingredients
The strength of many traditional remedies often lies in their complex molecular composition, a blend that modern pharmacology is still striving to fully comprehend. Kudzu Root, when studied under the lens of contemporary science, reveals an array of compounds, but some stand out more prominently than others.
Isoflavones: Daidzin, Daidzein, and Puerarin
These are the superstars when it comes to Kudzu's bioactive components. Isoflavones, primarily found in legumes, have been researched extensively for their health benefits. In the context of Kudzu and alcohol, Daidzin, in particular, has garnered attention. There are suggestions that this compound might inhibit the craving for alcohol, although the exact mechanism remains a subject of research.
Other Relevant Compounds
Beyond the isoflavones, Kudzu houses a myriad of other compounds such as tectoridin and kakkalide. While their roles in alcohol consumption are less documented, they contribute to the overall therapeutic potential of the root, especially in other areas of health [2].
Mechanisms of Action in the Body
With a clearer picture of the active compounds in Kudzu Root, the next logical step is to decipher their interplay with human physiology. How do these molecules, once ingested, exert their influence?
Effect on Alcohol Metabolism
Some studies suggest that components within Kudzu might alter the way our bodies metabolize alcohol. This could lead to a faster onset of the effects of alcohol, making one feel its impact sooner and, in turn, possibly reducing the amount consumed. It's like nature's way of signaling the brain to say, "That's enough."
Impact on Neurotransmitters and Brain Chemistry
Alcohol cravings and consumption don't just revolve around liver metabolism. The brain plays a central role. Some of Kudzu's compounds, especially the isoflavones, are believed to interact with the brain's neurotransmitter systems. They might modulate the release or action of certain neurotransmitters, altering the perception of alcohol's rewarding effects.
Scientific Studies on Kudzu and Alcohol Cravings
History and tradition offer profound insights, but in the modern world, the gold standard for validating any therapeutic claim is rigorous scientific scrutiny. Kudzu, with its promising historical and traditional background, naturally piqued the interest of researchers. As they embarked on a journey to understand Kudzu's potential in curbing alcohol cravings, they designed studies, conducted experiments, and collected data.
Animal Studies and Their Findings
Before venturing into human clinical trials, researchers often turn to animal models to test hypotheses. It provides a controlled environment to study effects, mechanisms, and safety profiles.
Effects on Alcohol Intake
Initial studies on rodents showed promising results. When given Kudzu extract, these animals displayed a marked reduction in their alcohol consumption. While rodent behavior doesn't directly translate to human responses, it was an encouraging starting point [3].
Mechanistic Insights
Beyond just observing behaviors, animal studies also provided clues about how Kudzu might work at a cellular level. For instance, certain studies pointed towards Kudzu's role in modifying enzymes associated with alcohol metabolism, offering potential explanations for its observed effects.
Human Clinical Trials
The real litmus test for any therapeutic agent is how it performs in human trials. These studies, often rigorous and multi-phased, give us a clearer picture of the effectiveness, safety, and potential applications of a remedy.
Study Designs and Methodologies
Several human trials have been conducted on Kudzu Root Extract, varying in design. Some were randomized controlled trials, where participants were unknowingly given either Kudzu or a placebo to gauge the unbiased effects. Others adopted cross-over designs, where the same participants experienced both the intervention and control conditions at different times.
Results and Key Findings
On the whole, results from human trials have been promising, yet mixed. While many participants showed a reduction in alcohol consumption and reported lower cravings, not all studies replicated these findings consistently. It's also worth noting that some participants experienced the effects of alcohol more rapidly when on Kudzu, which might have contributed to reduced intake [4].
Limitations and Considerations in Current Research
Science, while methodical, is also ever-evolving. While the findings so far have been encouraging, there are certain limitations to be noted.
Sample Size and Diversity
Some studies had small sample sizes, which makes it challenging to generalize findings to larger populations. Additionally, the diversity in participants (in terms of age, gender, ethnicity, and drinking habits) was often limited.
Duration of Study
Many trials were short-term, providing insights into immediate effects but leaving questions about long-term efficacy and safety unanswered.
Dosage Variability
The amount and formulation of Kudzu extract varied across studies, making it difficult to pinpoint an optimal dosage.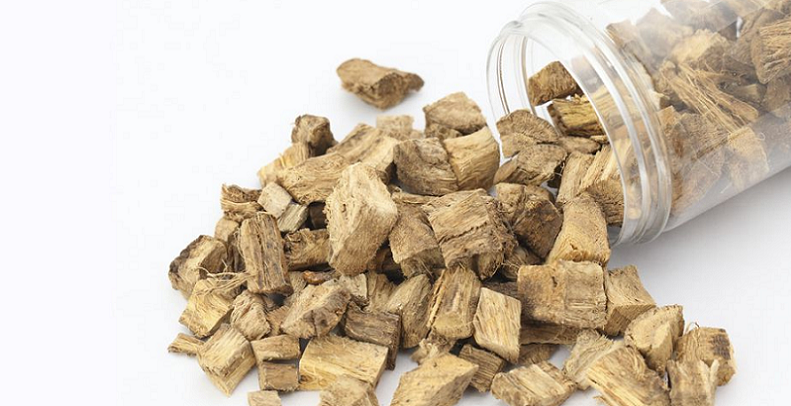 Potential Benefits of Kudzu Root Extract
Beyond its speculated role in curtailing alcohol cravings, the Kudzu Root has, over millennia, earned its place in traditional medicinal repertoires for a range of benefits. As the bridge between ancient practices and modern science strengthens, it's evident that this vine offers more than meets the eye.
Cardiovascular Health
Heart health is at the epicenter of global health concerns, and any natural remedy that offers support in this realm is worth its weight in gold.
Blood Pressure Regulation
Some studies suggest that Kudzu Root Extract may help in modulating blood pressure levels. The presence of isoflavones, especially puerarin, has been linked to vasodilation (widening of blood vessels), which can aid in reducing blood pressure [5].
Cholesterol Management
Preliminary research indicates that Kudzu might play a role in balancing cholesterol levels, potentially reducing the levels of bad cholesterol (LDL) while maintaining or increasing the levels of good cholesterol (HDL).
Cognitive Support and Neuroprotection
The brain, with its intricate web of neurons and synapses, stands to benefit from nature's bounty, and Kudzu seems to offer its share of support.
Antioxidant Properties
Kudzu Root houses powerful antioxidants, which can combat oxidative stress. Oxidative stress is a significant factor in cognitive decline, making Kudzu's antioxidant properties particularly valuable for brain health.
Potential in Alzheimer's Research
Emerging studies hint at Kudzu's potential role in supporting brain health against neurodegenerative diseases like Alzheimer's. While the research is in nascent stages, the prospects are promising.
Metabolic Health and Blood Sugar Regulation
With the rising tide of metabolic disorders, natural remedies that can offer support are invaluable.
Supporting Insulin Sensitivity
Some studies have shown that Kudzu Root Extract may enhance insulin sensitivity, thereby playing a role in regulating blood sugar levels and potentially offering support for those with metabolic concerns.
Aiding Weight Management
While not a magic pill for weight loss, there are indications that Kudzu might support metabolic rate and fat metabolism, potentially assisting in weight management efforts.
Anti-inflammatory Properties
Inflammation is the body's natural response to injury or infection, but chronic inflammation can lead to various health challenges.
Combatting Chronic Inflammation
Components within Kudzu Root, especially its isoflavones, have been shown to possess anti-inflammatory properties. This makes Kudzu a potential natural remedy to address conditions exacerbated by chronic inflammation.
Support in Respiratory Health
Thanks to its anti-inflammatory effects, Kudzu Root Extract might also offer relief in respiratory conditions, helping soothe inflamed airways and promote easier breathing.
References

[1] A Single Dose of Kudzu Extract Reduces Alcohol Consumption in a Binge Drinking Paradigm
[2] Kudzu vine extract for alcohol treatment
[3] Will kudzu supplement pills make me drink less alcohol?
[4] Study Says Kudzu Extract Might Reduce Alcohol Craving
[5] Kudzu Treatment for Alcohol Abuse (KUDZU)