Companies That Invest in Team Development Reap Benefits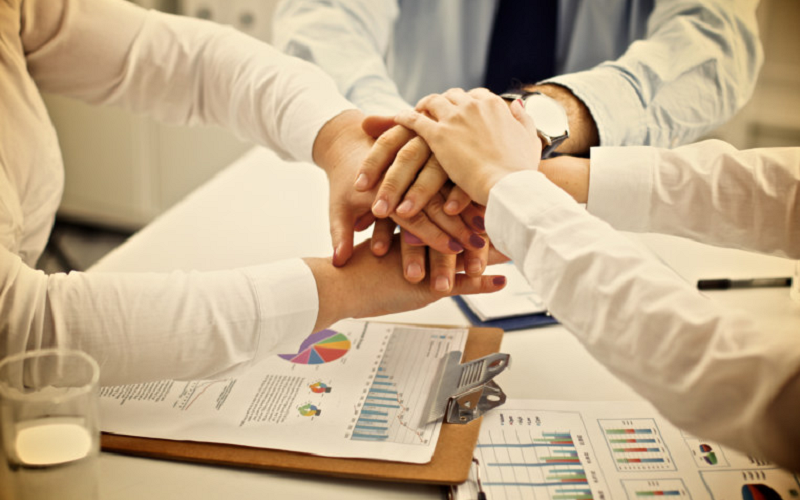 While many organizations in the professional world recognize the importance of team and skill development, coworking space teams don't tend to invest much in team development. Often, spaces rely on hiring inexperienced self-starters at low-cost and letting the team member burnout.
The team member ultimately leaves for a job with better career and growth opportunities. Coworking spaces can massively improve their organization and retain key staff members by adopting a practice of team development and training. What's more, it doesn't have to cost anything except time.
We don't typically view entry-level or mid-level coworking jobs as prominent. Because of minimal margins, coworking managers and founders usually hire the least expensive people possible who meet their qualifications. "They'll learn on the job," we often conclude.
These entry-to-mid-level team members tend to learn well on the job because, due to a space's cost constraints, they tend to hire ambitious people that aren't afraid to figure out new things on the fly and who love learning new things. They learn to host events, teach themselves basic digital marketing, how to edit and build websites, DIY interior design, basic network maintenance, and much more.
Then one day the team member comes to us and says, "Hey there's an event management course I want to take. It's two half-days per week over three months, and it costs $900. I think it will help me create better events for the space, which will mean we can charge more and will get more members, and it's something I'm really interested in. Would you be willing to pay for the course and let me come in for half-days on Tuesdays and Wednesdays?"
All too often the answer is no. It may come in various forms such as "maybe next year" or "I think we need you to be here all day" or "that's really not in our budget." In fact, the underlying answer is: "I'm not sure an investment in you will pay off."
That line of reasoning is completely understandable. After all, you don't control your employee. They are free to leave the organization whenever they want. What if they complete the training and use it to get a new job? Another concern is that they already have a job to do, with the skills they already know. Why should they bother learning new skills when they could focus on getting better at what they are already doing?
My experience and perspective from managing coworking spaces and now with Habu, as well as those of others who we'll hear from throughout this article, has shown that investing in skill development for our team members can pay us back in many ways. Additionally, it doesn't need to be expensive.
Possibly the most compelling benefit to consider is the addition of new skills to the organization. We often miss out here because we think our employees should be doubling down on what they already know as opposed to learning a new skill entirely.
Over at success.com they note that while doubling down may increase the effectiveness of skills a person already possesses, adding new skills to the organization expands the capabilities of our teams. Another benefit is that it makes our teams more resilient when somebody quits or is unavailable to work.
Maria Uvarova, Managing Director at DI Telegraph in Moscow recognizes the value of adding new skills to her coworking team. "We regularly invest in our team… All our team members attend English courses without leaving the coworking space because one of our residents, who is an expat, has launched an English course in collaboration with us. Currently, 5% of our residents are expats, and this figure is always growing.
Nowadays, one cannot work properly without knowing English, especially in our industry, states business.com. Additionally, our Event Management Director is engaged in graphic design, and he can help with posters, resizing and immediate tasks, when the time is too limited to involve a full-time designer. He also undertook music courses so in some of our events he participates as DJ."
Other staff members at DI Telegraph have attended courses on creating presentations, design thinking, storytelling, public speaking, photography, videography, and more. All of this has added to the capabilities of DI Telegraph and the resilience of their coworking team.
If an employee wants to take a course in a skill that is already a part of their role, even if they already have a lot of experience, there's a good chance they will learn a few tactics or strategies that make what they do even better.
"Hubud let me grow and develop over a dozen skills over the past three years since I joined the team," says Hubud Business Development Manager, Kasia Triantafelo. "As part of Hubud's personal development program, I recently joined Braintrust run by Alex Hillman and his team at IndyHall. Braintrust [consists of] live video group coaching sessions for community leaders across the globe.
Through Braintrust I've learned how other coworking spaces run, what challenges they are faced with, what tools and techniques they use, and much more. I've got new ideas on how to improve our daily processes, events, community management, etc."