Using Online Reputation Management to Protect Your Brand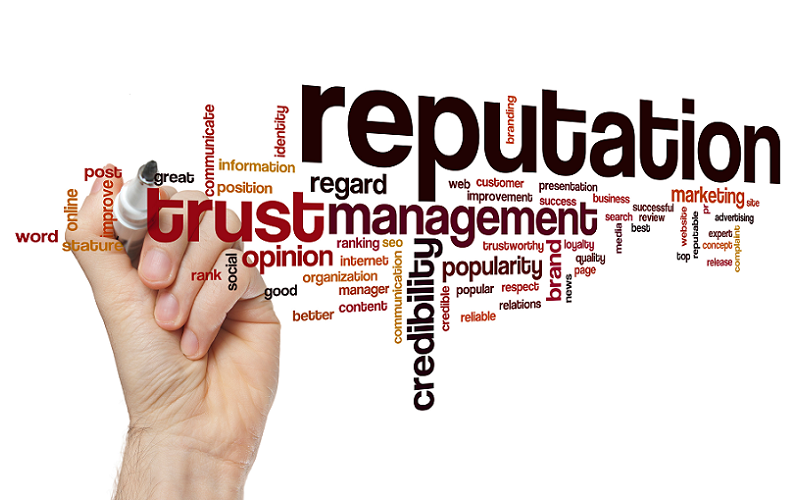 Marketers who don't think that their online reputation is important should look at these recent survey results that were published on Adweek:
Eighty-two percent of U.S. consumers reported doing at least some online research before deciding to buy something.
To do this research, about six out of ten consumers say that they start their research with a search engine.
In addition, 63 percent of consumers say that they do consider online reviews in their purchase decisions.
While a few negative reviews posted online should not give a company a reason to panic, it is obviously important to make sure that the information that consumers can learn about a company on the internet are generally positive. Most consumers know that people are more likely to post a comment when they are very unhappy than when they are generally satisfied. However, a spate of damaging online posts can hurt a brand.
In addition, it is important for marketers to know how to handle bad news in a professional and diplomatic way. In some cases, a negative blog post or review will not do as much damage as a mean-spirited response from a company representative will. In the United States, people feel free to voice their opinions and they certainly won't be likely to patronize a company that disrespects them for doing so.
Of course, one goal of online reputation management may be to help protect a company from bad press. However, it also gives marketers a chance to get the good news about their brands found by consumers. In line with this, every brand should have its own website. That's the perfect vehicle to distribute positive information about a company (as all the information is self-generated by the company). A web host such as MadBeeech Web Hosting can fill this need. In addition to allowing a business (or individual) to create a "normal" website, they include built-in functionality that allows the site owner to sell downloadable files in an automated way.
Online reputation management also helps companies position themselves where potential customers are likely to be looking for information about products and services. On some platforms, the information might consist of little more than a website link or a phone number, but that's better than not having any information about a company at all.
This means that companies need to take some proactive steps to protect their brands. Reputation management isn't all about responding to negative comments. It should actually focus more on promoting the company in a positive light in a proactive way. If your brand already suffers from negative information being listed in search results than it's best to bring in the professionals to clean things up. An Online Reputation Management (ORM) firm such as
These are some steps that can be used to help protect a company's reputation and grow business:
Create company profiles and pages on important social networking sites, review sites, and business directories.
Create a company blog to allow direct communication with consumers.
Make sure that the entire online platform conforms with clear business goals.
Encourage satisfied customers to leave honest reviews.
Train employees in the proper response to any potentially negative feedback that they may find on the internet.
As Forbes notes, this last step is an important one. A company should distribute a policy to all employees about responding to any comments they might see when they are using the internet. A well-meaning employee could compound the damage if he or she fires off an imprudent response to some negative press that happens to show up on a Facebook or Twitter feed.
Of course, people tend to associate reputation management with steps that may get taken after companies get some poor press or bad reviews. However, the impact of these is likely to be reduced if the company has already taken proactive steps to create a favorable online presence right up front. Damage control is only one factor in ensuring that brands are viewed positively by consumers. The first goal should be to make sure that these brands can be found online by consumers who are researching their buying choices. For more on this topic see this SEO article.