The Art of Street Photography: Capturing the Urban Landscape in a New Light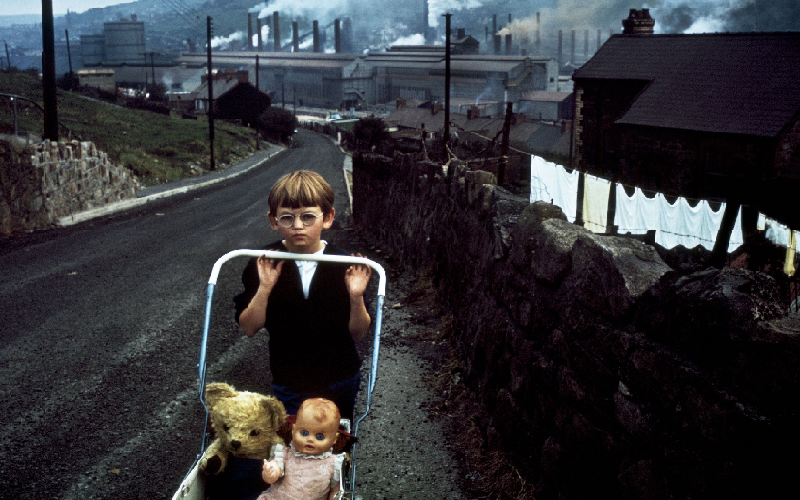 Street photography is a fascinating genre of photography that captures the essence of everyday life in public spaces. It is a skill that requires a keen eye for detail, an ability to read the environment, and an instinct for capturing the perfect moment. With its roots in early 20th-century documentary photography, street photography has evolved to become a powerful art form that can communicate complex narratives and emotions.
What Is Street Photography?
Street photography is a genre of photography that focuses on capturing candid moments of everyday life in public spaces. It often includes urban landscapes, street scenes, and people going about their daily routines. Street photography is characterized by its spontaneity and the use of natural light, which can create dramatic and dynamic images.
The goal of street photography is to capture real-life moments as they happen, without posing or directing the subject. It can be challenging to master, as it requires quick reflexes, a good understanding of composition, and the ability to read the environment.
Street photography has its roots in early 20th-century documentary photography and has been influenced by art movements such as Surrealism and Abstract Expressionism. Today, it is a popular art form that has its own unique style and visual language.
Equipment Used for Street Photography
When it comes to equipment for street photography, there is no one-size-fits-all solution. The type of equipment you use will depend on your personal style, budget, and shooting conditions. Generally, street photographers prefer compact and lightweight gear that can be carried easily on the go.
A popular camera option for street photography is a mirrorless camera or a small DSLR, as they offer good image quality, fast autofocus, and interchangeable lenses. Prime lenses with wide apertures are also a popular choice, as they allow for shallow depth of field and better low-light performance.
In addition to the camera and lens, accessories such as a camera strap, a spare battery, and a memory card holder can also be helpful. Some street photographers may also use a tripod or a monopod for added stability or a flash for fill lighting. However, it's important to note that using additional equipment can make you more conspicuous and draw unwanted attention in certain situations. Ultimately, the key is to find equipment that is both comfortable and functional for your shooting style.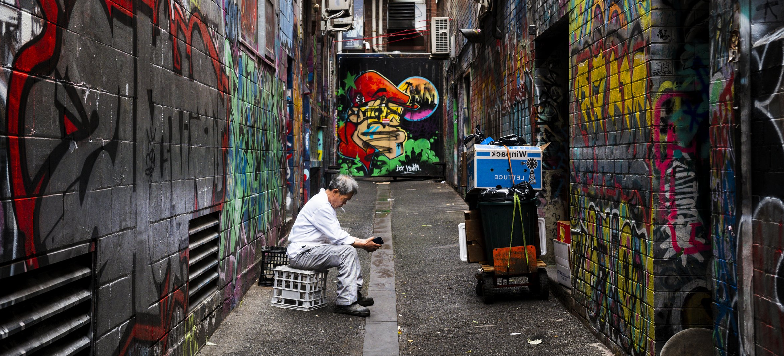 Techniques Used in Street Photography
Street photography requires a unique set of techniques to capture the essence of everyday life in public spaces. One of the most important techniques is to find the right light, which can help to create mood and contrast in the image. Framing and composition are also key elements, and can help to create a sense of balance and depth in the photograph.
Capturing the decisive moment is another important technique, as it allows the photographer to capture a split-second moment that tells a story or conveys emotion. Interacting with your subjects is also an important technique, as it can help to create a sense of intimacy and trust. In addition, street photographers often use different perspectives and angles to create a unique view of the world around them.
Some may shoot from a low angle or a high angle, while others may experiment with different camera settings or post-processing techniques to create a distinct visual style. The key to mastering street photography techniques is to practice regularly and experiment with different approaches until you find a style that feels authentic and resonates with your vision.
Street Photography Ethics and Legalities
Street photography can raise ethical and legal concerns, as it involves photographing people in public spaces without their consent. One of the most important ethical considerations is respecting the privacy and dignity of the subjects. Street photographers should avoid taking photographs of people in vulnerable or sensitive situations, or if it could potentially harm their reputation or personal life.
It's also important to consider cultural sensitivity and avoid perpetuating stereotypes or negative representations of certain groups. Legally, street photographers must understand the laws and regulations in their country or region. In some places, photographing certain buildings, landmarks, or individuals may be prohibited. Street photographers should also be aware of privacy laws, which may prohibit photographing individuals in private areas or publishing their photos without consent.
In general, it's a good practice to ask for permission before taking someone's photograph, and to be transparent about your intentions if asked. By respecting the subjects and understanding the legal and ethical considerations, street photographers can create compelling images while being responsible and respectful.
Post-Processing and Editing Street Photography
Post-processing and editing are important parts of the street photography process, as they can help to enhance the mood and aesthetic of the image. However, it's important to strike a balance between realistic representation and artistic expression. In post-processing, street photographers may adjust the brightness, contrast, and color of the image to create a particular mood or atmosphere.
They may also crop or straighten the image to improve composition or remove distracting elements. Presets and filters can also be used to add a particular style or effect to the image. However, it's important to avoid over-editing or creating a photo that is too far removed from the original scene. When editing street photography, it's important to consider the ethical implications of altering the image and to maintain the authenticity of the original scene.
The goal of post-processing in street photography is to enhance the emotional impact of the image without distorting the reality of the scene.
Street Photography Inspiration and Examples
There are many influential street photographers who have shaped the genre over time, and their work can serve as a source of inspiration and education for new and experienced photographers alike. Examples of popular street photography themes and styles include street portraits, candid moments, urban landscapes, and abstract compositions.
Analyzing successful street photographs can help photographers understand how to capture the decisive moment, create strong compositions, and use light to create mood and atmosphere. Some notable street photographers include Henri Cartier-Bresson, Vivian Maier, Garry Winogrand, and Martin Parr.
In addition to individual photographers, there are also a number of street photography collectives and online communities that showcase the work of emerging photographers and provide a space for discussion and collaboration. By studying the work of other street photographers, photographers can gain inspiration and insight into the art of street photography, and develop their own unique style and vision.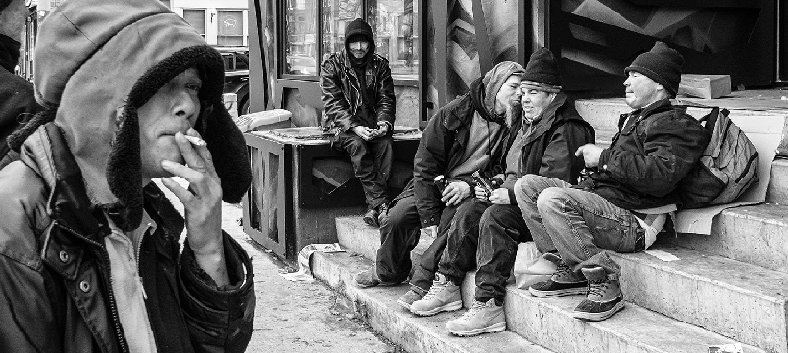 Street Photography Tips and Tricks
There are several tips and tricks that can help street photographers improve their skills and create compelling images. One of the most important is to practice regularly, and to always carry a camera to be ready for capturing unexpected moments. It's also helpful to choose a focal point or theme to focus on, which can provide a sense of direction and cohesiveness to your work.
Interacting with subjects can also be an effective way to create a connection and capture genuine moments. Being aware of your surroundings, anticipating action, and using different angles and perspectives can also help you capture the decisive moment. It's important to be mindful of your own safety and to respect the privacy and dignity of the subjects you photograph.
Street photographers can also benefit from attending workshops, joining online communities, and seeking feedback from other photographers to improve their skills and develop their own unique style. By implementing these tips and tricks, street photographers can hone their craft and create memorable images that capture the essence of everyday life in public spaces.