Traditional Art Versus Digital Drawing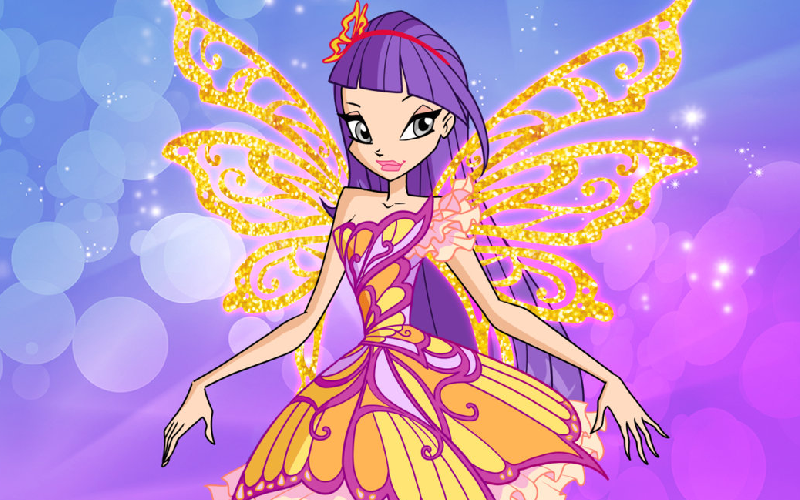 Since the beginning of humankind, people have been struggling to capture what they see and share it with others. They've been using whatever they have available at the time—first mud, then colorful clay, charred wood, sharp animal bones, then special pigments mixed with water or oil. They've been drawing with pencils and inks on paper, painting with paints on canvas, sculpting in clay, wood, bone, and stone. The material world offers a lot of possibilities for the creative mind of a human!
But today we have something amazing and new, a kind of a new world—the digital world. Computers, be it classic PCs , smartphones, or tablets use their screens to show us something unreal. We "touch" the icons, we "open" the folders, but what we see, no matter how unreal, is really seen. And to be seen is all that art really needs.
Digital world is not bound by many limitations of the material world. You can get all the colors the human eye can see, you can change their vividness and brightness, you can mix them and erase without a trace. So why not use these great possibilities for making art? Or would it be… cheating?
What Is Traditional Art?
The simplest answer to this question lies directly in the name: it's art made in the traditional way. What is the traditional way? To put it simply: "The way we've always done it." Of course, art has always been changing, long before computers were invented, but there are two elements that all traditional artworks have in common:
It can be touched (it's made of physical materials)
It's "one of a kind"—it can't be copied without creating it all over again
Art is representation of the real world created in some medium. It's mean to be looked at, and this is its main purpose. If it has some other, more important purpose, it's not art. So, a hand-drawn map is not art, unless it was meant to be beautiful. In the most basic sense, when you create something, you're a creator. If you create something just for the sake of creation, you're an artist.
Drawing is, in its most basic definition, line-based art. If you have a tool that can create lines, you can draw with it. There are not any lines in physical world, but our brains make us see them in the contrast. When we draw the lines we see, the brain is able to convert them back to something known from reality, and we can recognize what the drawing depicts, even though it lacks most of the visible elements of the real world.
Painting is less precise than drawing, because it's not based on fully controlled lines. Instead, it puts focus on "patches" and "blots" that simulate various visual elements of the physical world—not only contrast and shades, but also colors. Squint your eyes (or, if you're nearsighted, take off your glasses) and try to see the world as not the objects, but the patches of various colors—this is what gets painted.
While drawing and painting are based on the pure visual side of reality, sculpting puts focus on the real objects—ones that can be touched and seen from many different angles, in various light conditions. The visual side of a sculpture is a side effect of creating something real. Sculptures don't pretend to be three-dimensional—they actually are. Because of this, sculptures can be created and enjoyed even by blind people.
What is Digital Art?
In the digital environment we don't have wood, charcoal, or paint. Everything is the same—just a combination of 0's and 1's translated to a visual form on the screen. These 0's and 1's can simulate any medium you can imagine. Just like a proper piece of software can turn your computer into a violin, a piano, or drums, another one can turn it into a canvas and a palette full of various paints. The instruments are not real, but the sounds are, and so is the image.
Although digital art is not bound by the rules of traditional art, it often simulates it to give the user something familiar and to make the whole process more intuitive for the artist. Early digital painting programs were based on coloring the pixels with a mouse, but today they offer much more: the digital paint blends naturally, can be mixed, and is applied with a special stylus on a graphics tablet.
A graphics tablet simulates a sort of a drawing pad connected to a computer. You can "draw" or "paint" on it with a stylus very similar to a real drawing tool, and the pad translates your movement/pressure/tilt to digital strokes visible on the screen. The cheaper tablets use the external screen, the more expensive ones have it built-in. iPad Pro can be used as a graphics tablet too, especially with the Apple Pencil as the stylus.
As udemy.com mentions, the stylus can only have one shape, and this shape is usually similar to a pencil or a marker. This makes it very precise to use, and it can be successfully used for drawing. A good digital hardware/software combination lets the artist utilize all the techniques known from traditional drawing: create light, thin lines with a light stroke, dark, thick lines with a heavy stroke, and even draw with a side of the stylus to shade.
Although the stylus doesn't look like a brush, it can work like one if the software allows it. You can easily change the size and shape of the simulated brush tip to achieve various effects, and some programs even go as far as to simulate the thickness and consistency of the digital paint.
Some programs, especially the simpler ones, may offer you a purely "digital brush" as well — a tool that adds colors to the image without any blending or advanced mixing. This way of painting doesn't have a traditional equivalent, and it makes painting more intuitive than it is traditionally. The end result may look painterly, even though the process is more similar to drawing with a big marker.