The Many Health Benefits of Yoga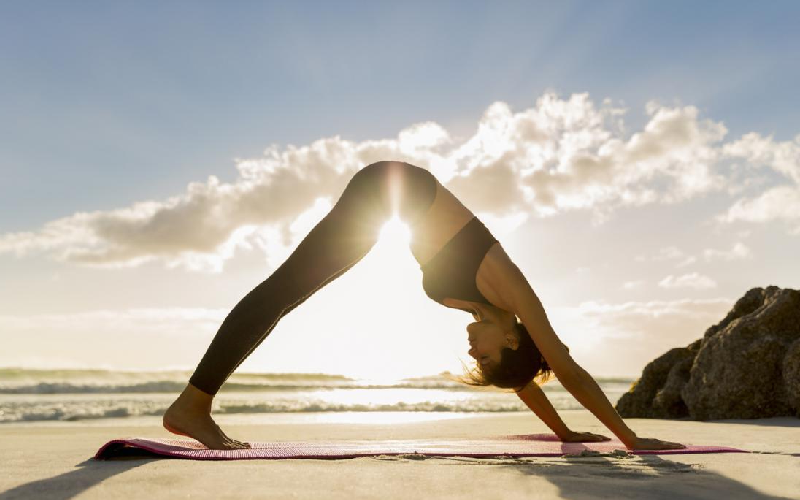 Yoga is a combination of physical, mental, and spiritual practices that originated in India thousands of years ago. Yoga began as a Hindu philosophy advocating and prescribing a course of physical and mental disciplines for attaining liberation from the material world and union of the self with a "Supreme Being." That said, yoga is ultimately secular.
There are many types of yoga. Any combination of methods or disciplines that include a series of postures and breathing exercises practiced to achieve control of the body and mind, tranquillity, equanimity, etc. could all classify as "yoga."
Apart from these spiritual elements—the physical postures, breathing and mindfulness of yoga have potent health benefits that western medical doctors have been researching for decades. Two recent studies published in the Journal of Clinical Oncology have confirmed specific—and universal—health benefits of yoga by studying women with breast cancer.
A March 3 study from The University of Texas found that yoga helped women undergoing radiation therapy reduce fatigue, improve mental outlook, and regulate the stress hormone cortisol.
Another study published in January 2014 from Ohio State University found that yoga helped women who had just completed cancer treatment reduce inflammation, increase energy, and improve mood. The researchers believe the health benefits of yoga are applicable to the broad population.
The preliminary findings of the MD Anderson Cancer Center study from University of Texas were first reported in 2011 by Lorenzo Cohen, Ph.D., professor and director of the Integrative Medicine Program. His research is part of an ongoing effort to scientifically validate mind-body interventions in cancer patients and was conducted in collaboration with India's largest yoga research institution, Swami Vivekananda Yoga Anusandhana Samsthana in Bangalore, India.
Cohen and his colleagues found that while simple stretching exercises counteracted fatigue, patients who participated in yoga exercises that incorporated controlled breathing, meditation and relaxation techniques experienced improved ability to engage in their daily activities, better general health and better regulation of the stress hormone cortisol.
"Combining mind and body practices that are part of yoga clearly have tremendous potential to help patients manage the psychosocial and physical difficulties associated with treatment and life after cancer, beyond the benefits of simple stretching," said Cohen.
To conduct the study, 191 women with breast cancer (stage 0-3) were randomized to one of three groups: 1) yoga; 2) simple stretching; or 3) no instruction in yoga or stretching. Participants in the yoga and stretching groups attended sessions specifically tailored to breast cancer patients for one-hour, three days a week throughout their six weeks of radiation treatment.
Women who practiced yoga had the steepest decline in their cortisol levels across the day, indicating that yoga had the ability to help regulate this stress hormone. According to Cohen this is particularly important because higher stress hormone levels throughout the day—known as a blunted circadian cortisol rhythm—have been linked to worse breast cancer outcomes. Although these findings focused on patients with cancer, it is likely that the cortisol regulating benefits of yoga are universal.
Another study from Ohio State University, and backed up at harvard.edu, also found that practicing yoga for as little as three months can reduce fatigue and lower inflammation in breast cancer survivors. The more the women in the study practiced yoga, the better their results. The January 2014 study was titled "Yoga's Impact on Inflammation, Mood, and Fatigue in Breast Cancer Survivors: A Randomized Controlled Trial."
The research team focused on breast cancer survivors because the rigors of treatment can be so taxing on patients. "Though many studies have suggested that yoga has numerous benefits, this is the largest known randomized controlled trial that includes biological measures," said Janice Kiecolt-Glaser, professor of psychiatry and psychology at The Ohio State University and lead author of the study.
The participants of the Ohio study had completed all breast cancer treatments before the start of the study. Only yoga novices were recruited for the randomized, controlled clinical trial. At the six-month point of the study—three months after the formal yoga practice had ended—results showed that on average, fatigue was 57 percent lower in women who had practiced yoga compared to the non-yoga group, and their inflammation was reduced by up to 20 percent.